Back to blog
Guide
Uninstall Guide
I installed the mod through a modpack:
Deleting your mods folder or uninstalling all mods through your modpack's uninstaller will work.
I manually installed the mod:
Just delete the .wotmod file from the directory where you originally installed it.
I installed the mod with the Windows Installer:
Uninstall the mod by using the uninstaller that you can find in your Windows Settings.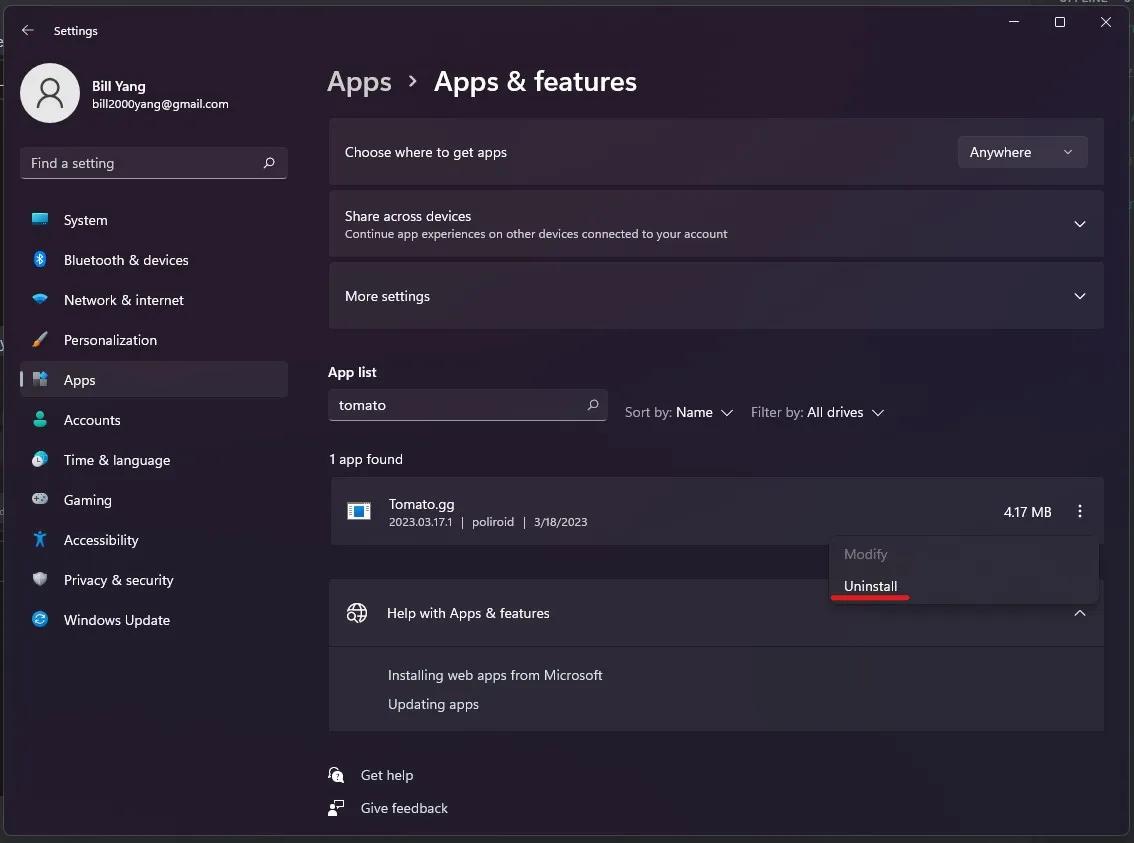 Alternate Method
You can run the same uninstaller by finding it directly in the tomatogg_uninst folder in your World of Tanks directory.

That didn't work!
Delete these two files from your World of Tanks folder:
mods/configs/tomatogg.json
mods/[CURRENT GAME VERSION][me.poliroid.tomatogg_[MOD VERSION].wotmod]
*Note that simply deleting the .wotmod file in your mods folder will not work if you used the installer with the auto-update functionality checked (enabled by default). You must follow one of the methods above or else the mod will keep reinstalling itself.